d'oh
seit längerem hatte ich erfolglos versucht den Ouput der Symfony Tasks auf meinem Mac farbig dargestellt zu bekommen.
Nach Experimenten mit verschiedenen Color Themes und AddOns für die Terminal.app und / oder iTerm hatte ich dann die tollsten Ansi Farben, Prompts und VI-Themes.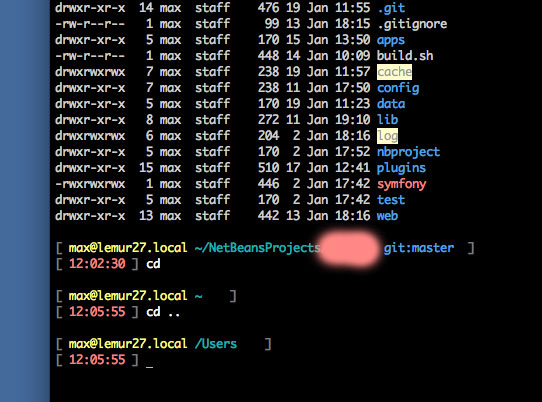 Nur die Symfony Tasks waren immer noch einfarbig.
RTFM….
In dem Fall sogar noch einfacher:
check_configuration.php einfach mal laufen lassen:

php lib/vendor/symfony/data/bin/check_configuration.php


[[WARNING]] The posix_isatty() is available: FAILED  
*** 
Install and enable the php_posix extension 
(used to colorized the CLI output) 
***

wie gesagt: d'oh.
via macports schnell installiert:

sudo port install php5-posix

und farbiger Output bei allen Symfony Tasks. Und das unter Snow Leopard.
Vielleicht hat das ja noch jemand übersehen und erspart sich hiermit die lange Suche.